Get ready to shake, jump and sweat to some Christian music and Latin beats … experience outright fun line dancing to the tunes of Electric Slide, Cupid Shuffle and many more!!!
Word of Life Christian School

Welcomes all students, faculty, parents, friends & families of WOLCS to 30 minutes of Fun & Fitness to help raise funds for our Senior's Trip.

Each session costs:

$3.00 for students

$5.00 for adults


Every Tuesday starting January 6, 2015

in the school cafeteria 3:30-4:00 pm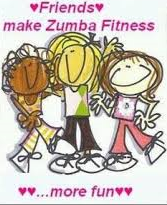 If medical problems exist, consult with your doctor before engaging in a cardio-aerobic workout.