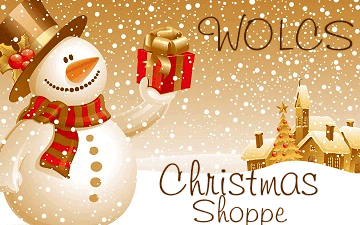 Parents:

On December 16th & 17th, WOLCS will have holiday shopping days at our Christmas Shoppe.

If you want your child to participate in this year's Christmas Shoppe then please include the total budgeted amount in the shopping envelope.

If your student does not spend the entire amount, the change will be returned to you in the envelope.

In addition to having items for sale, services will be available . . . games, crafts, face painting, and a photo booth.

All proceeds will benefit the Spanish Club.

Thanks for your support and for giving your student the opportunity to share in the gift of giving.